Chemtronics – Cleaner Degreasers
September 19, 2022
Why Chemtronics?
Looking for a degreaser that will help your operation be more productive and efficient? If so, then Chemtronics degreasers are exactly what you need! Chemtronics degreasers are designed to help you remove grease, oils, cutting fluids, corrosion inhibitors, and other contaminations. They produce degreasers that will not only make your operations more productive and efficient, but safe as well!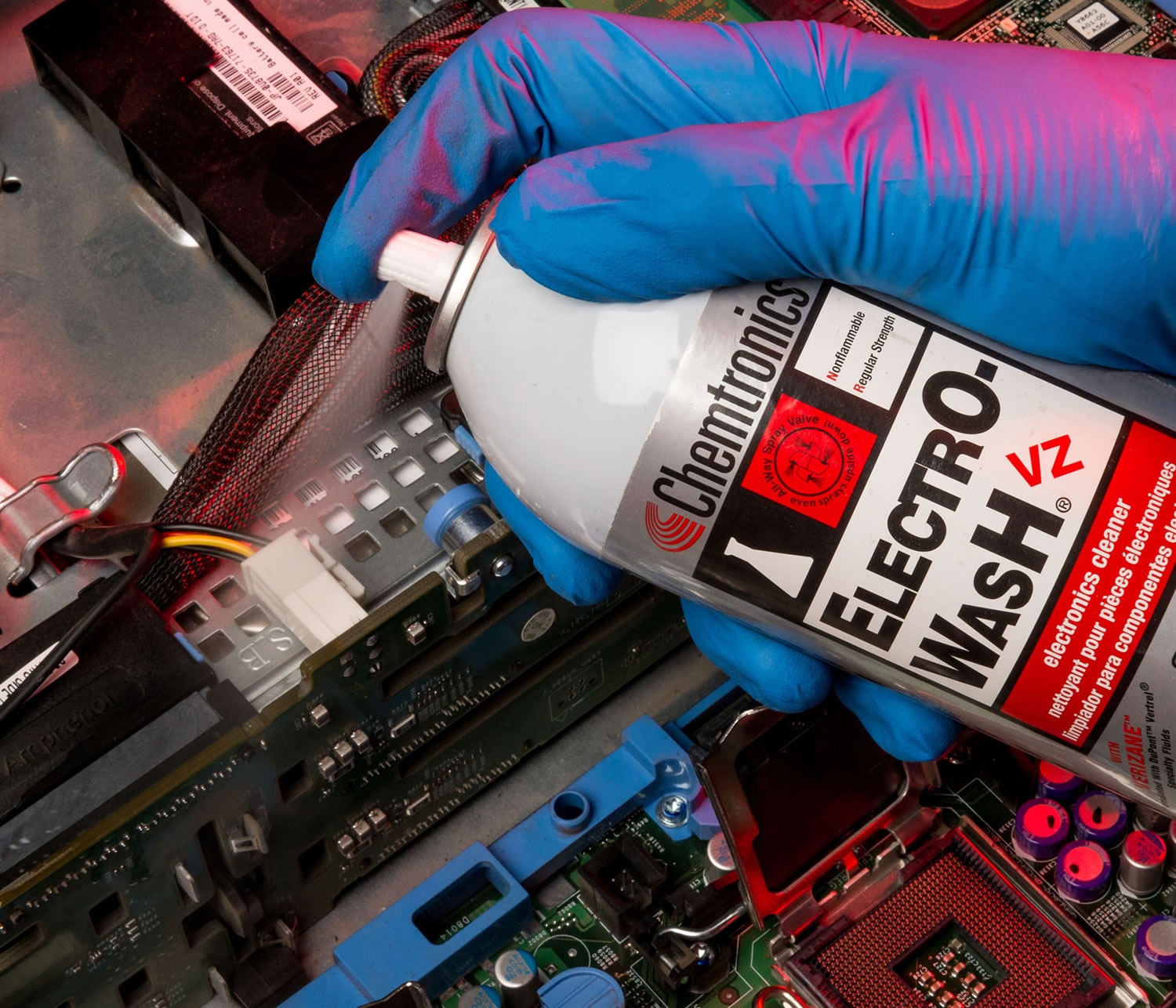 Degreasing Safety
When in the market for a degreaser, it is important to look out for the following characteristics to ensure you are purchasing a safe product:
Flammability
Dielectric strength
Plastic/rubber compatibility
Toxicity
Environmental issues
It's important to do research on each of these factors before purchasing a degreaser to ensure you're buying the right product for your operation. Lucky for you, Chemtronics offers state-of-the-art cleaning and analytical services that will help qualify you for the right solvents for your operations.
Chemtronics Products
Chemtronics has in-house cleaning equipment that can duplicate your production environment. They offer solvent degreasers, packaged in either aerosol or saturated wipes, and offer their solvent degreasers in multiple sizes as well. Chemtronics degreasers come in a wide variety for all types of applications such as manual cleaning, ultrasonics cleaning, and vapor degreasing.
For more information on Chemtronics, contact Genie Group at 615-771-9412.